Mirisch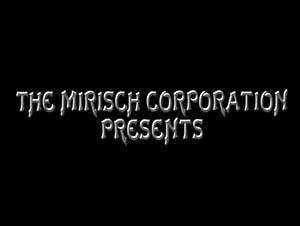 The Mirisch Corporation (The Mirisch Company Inc.): Compañía productora fundada en agosto de 1957 por Marvin, Harold y Walter Mirisch, anteriores productores de Allied Artists. Entre las películas más exitosas producidas por la Mirisch resaltan SOME LIKE IT HOT (Una Eva y Dos Adanes-1959), THE MAGNIFICENT SEVEN (Siete Hombres y Un Destino-1960), THE GREAT ESCAPE (El Gran Escape-1963) y THE PINK PANTHER (La Pantera Rosa-1963). Ese mismo año United Artists adquirió la propiedad de la exitosa compañía, aunque los Hnos. Mirisch siguieron dirigiéndola.
Filmografía
1979

DRACULA (20/07/1979) Prod.
1978


GRAY LADY DOWN (10/03/1978) Prod.
1974


SPIKES GANG, THE (01/05/1974) Prod.
1973


SCORPIO (11/04/1973) Prod.
1972
MAGNIFICENT SEVEN RIDE!, THE (01/08/1972) Prod.
1970


THEY CALL ME MISTER TIBBS! (10/07/1970) Prod.
CANNON FOR CORDOBA (07/10/1970) Prod.


PRIVATE LIFE OF SHERLOCK HOLMES, THE (03/12/1970) Prod.
1969


GUNS OF THE MAGNIFICENT SEVEN (30/07/1969) Prod.
1967
HOUR OF THE GUN (01/11/1967) Prod.
1966
RETURN OF THE SEVEN (19/10/1966) Prod.
1965


SATAN BUG, THE (14/04/1965) Prod.


HALLELUJAH TRAIL, THE (23/06/1965) Prod.
RETURN FROM THE ASHES ( /09/1965) Prod.
1963


KINGS OF THE SUN (18/12/1963) Prod.
1960


MAGNIFICENT SEVEN, THE (15/12/1960) Prod.
1959


GUNFIGHT AT DODGE CITY, THE ( /05/1959) Prod.


HORSE SOLDIERS, THE (12/06/1959) Prod.
CAST A LONG SHADOW ( /09/1959) Prod.
1958
FORT MASSACRE ( /05/1958) Prod.
MAN OF THE WEST ( /10/1958) Prod.
1952


HIAWATHA (28/12/1952) Prod.
Links
Internet Movie DataBase
Google
---
Búsqueda